Skydive Himalayas Long Term EMI Plan
Basic Details:
 This long term EMI Plan is possible only with a payment via an Indian Credit Card.
The Price is INR 95,000 per person for the 6 day trip to go Skydiving Over The Himalayas in Nepal from 19th to 24th November, Read Trip details here.
Under this Long Term EMI Plan provided by your Credit Card, there is a 3.6 percent flat payment Gateway fee and so the price for you would be INR 98,432 instead of INR 95,000 per person.
The rate of interest will depend on the duration of EMI you choose and on the bank whose credit card you are using, but for reference, here is a chart.
Reference EMI Chart Below: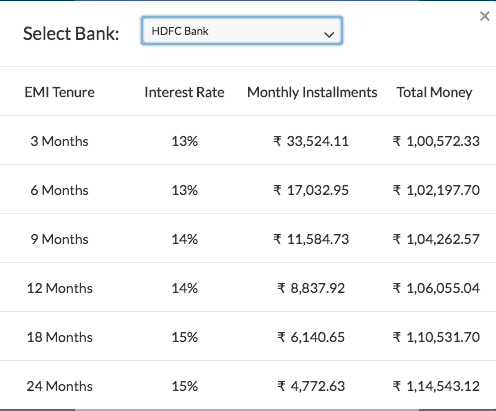 Long Term EMI Plan Step by Step Procedure :
( Up to 24 months with interest only using a credit card)
Step 1: Choose the Number of spots on the Shopping Cart above on this page and then Click the Pay Now button.
Step 2: Enter all your personal details and click on PLACE YOUR ORDER.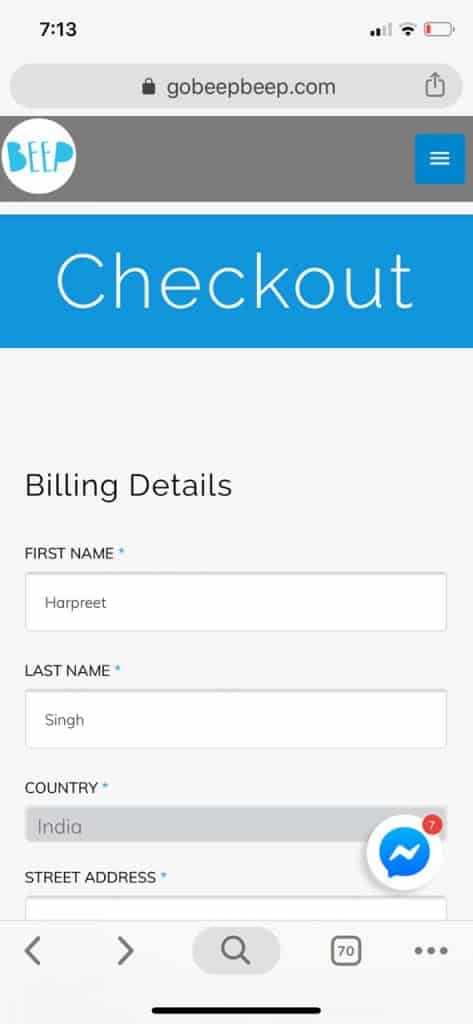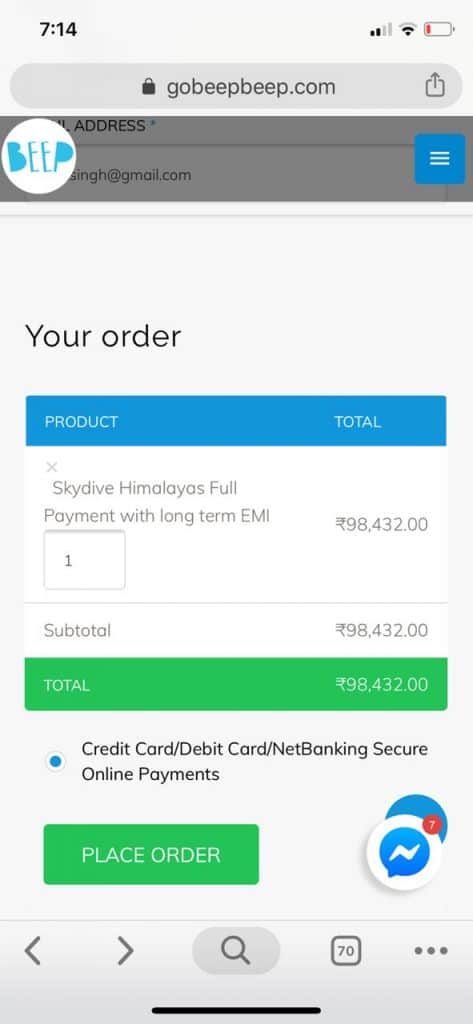 Step 3: The Razor Pay payment gateway window will open up and you will see choices to pay by Card, Net banking and EMI.
Step 4: Choose the EMI option for payment from the list of payment options.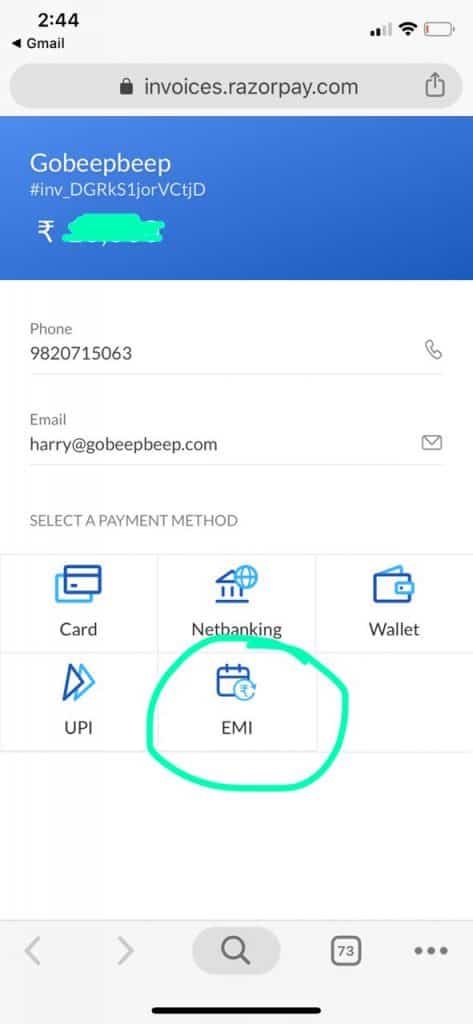 Step 5: Finally, put in your  Credit card details and then click on the VIEW EMI PLANS button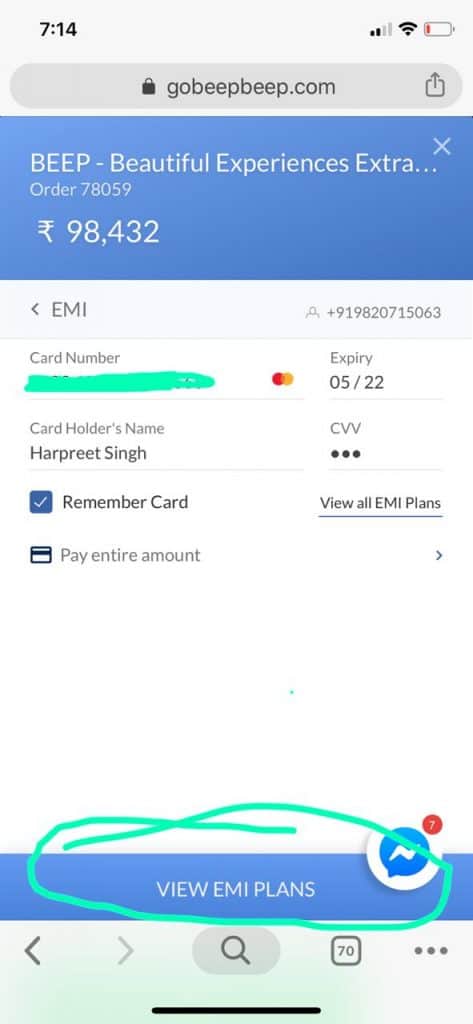 Step 6: Choose an EMI duration that works for you and then Hit Pay and you are done!!
Important: While initially it will show that the entire amount has been deducted by the bank, but that is just the process that the banks follow and in 3 days the amount comes back and then only the monthly  installment amount gets deducted every month.
In the example below, INR 4772.63 is what will get deducted every month starting this month.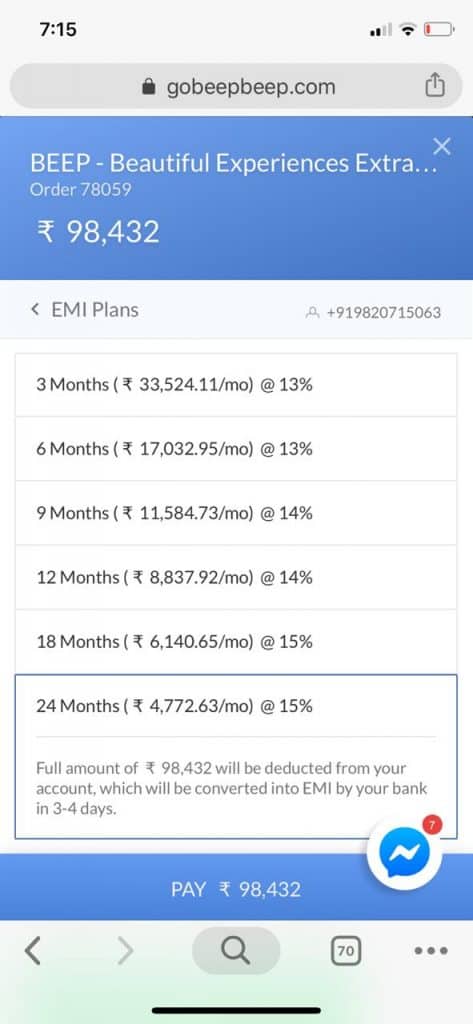 Step 7: After you are done paying, we will send you an email with next steps and guide you with booking your flights.
Note: If you want a simple interest free 3 month EMI plan, click here instead