Win A Free Spot – Skydive Over The Himalayas
Note: This offer is open to everyone.
But incase you are Travel Blogger or Influencer, become a part of our amazing Affiliate Program to promote  many customised / cash deals on a regular basis for several incredible BEEP Trips on your Blog / Instagram Account.
As an affiliate,you will get access to custom tracking urls, creatives and a fully automated data dashboard and you could also host trips for us and travel the world.
Email: affiliates@gobeepbeep.com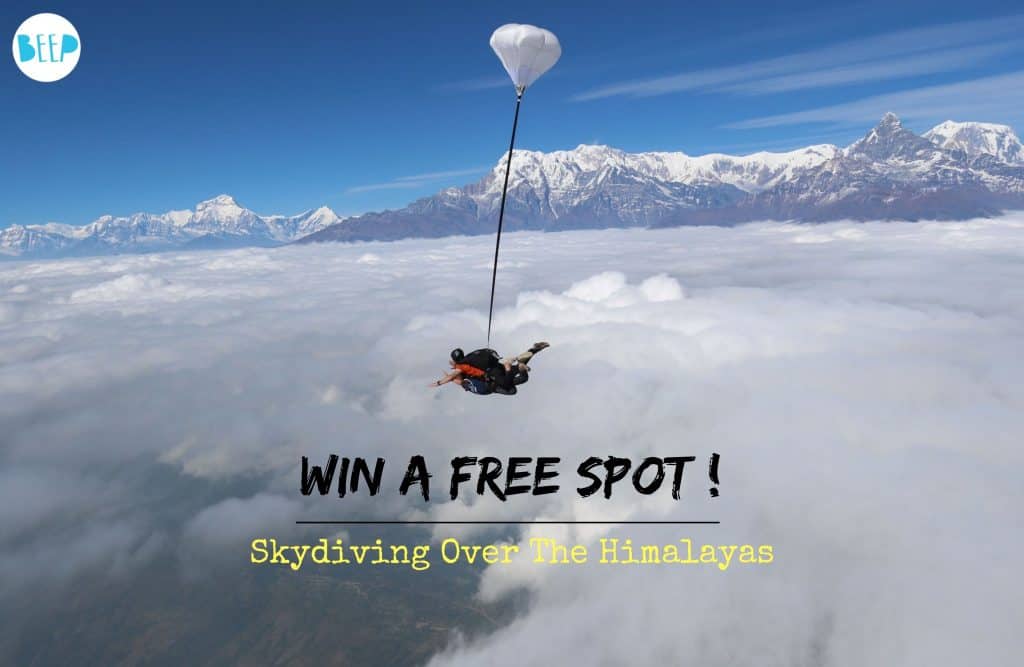 ---
Step 1: Sign up for this trip yourself first especially if you don't want to miss out on the current Early Bird Price,that expires soon. All trip details are here.
---
Step 2: Share this link >> Skydive Over The Himalayas trip details page << with your friends on your Whatsapp groups, Facebook, Instagram or whatever else you are into and ask them to join you for the trip !
Don't worry you have time till November to get your friends signed up, no rush!
---
Step 3: Every person who signs up for this trip now and manages to bring along 8 more friends by November….Wins a free spot for themselves!
We will of course refund your Trip money, if you win the free spot or adjust it against a group discount for your whole group.
---
Group Discount:
The other way to look at the offer above:
Minimum 10 people together – INR 10,000 discount per person
Minimum 5 people together – INR 5000 discount per person
Minimum 3 people together – INR 3000 discount per person